At Noël's Specialty Food and Catering, we use the freshest ingredients available. We distribute only all-natural products that are free of preservatives.
Chef William started making his flavored butters and cream cheese spreads 16 years ago while employed as a chef at an award-winning restaurant. For their dinner guest, they would place the product on the dinner table as a starter with an assortment of crackers and vegetable sticks. Everyone loved it so Noël started packing and selling it.
Noël's Specialty Foods and Catering is proud to offer a unique product line available in participating stores. Featuring an assortment of breakfast butters and dipping sauces, Noël's products are the perfect complement to toast, veggies, pasta, meat, and seafood!
Cilantro Lime Sauce | 12/$34.80
Garlic & Herb Butter | 12/$29.40
Scampi Butter | 12/$29.40
Apple Cinnamon Butter | 12/$29.40
Maple Butter | 12/$29.40
Maple Walnut Butter | 12/$29.40
Lemon Dill Butter | 12/$29.40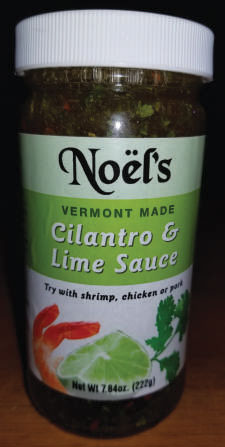 Noel's is H.A.C.C.P.-certified and in compliance with the F.D.A.
All products are made in Vermont. Note that there is a 300-item minimum for delivery. Orders may feature mixed and matched products for shipment.
Our products are also offered as 5 lb. pails. We also do private label.
If you operate a store and would like pricing on our product, please call or email us.
Noël's Specialty Foods and Catering operates its own refrigerated truck for warehouse deliveries. Noël's Specialty Foods and Catering will ship our products using insulated coolers, shipping via next day air for anyone living outside our shipping zone, and next day ground for anyone within our zone.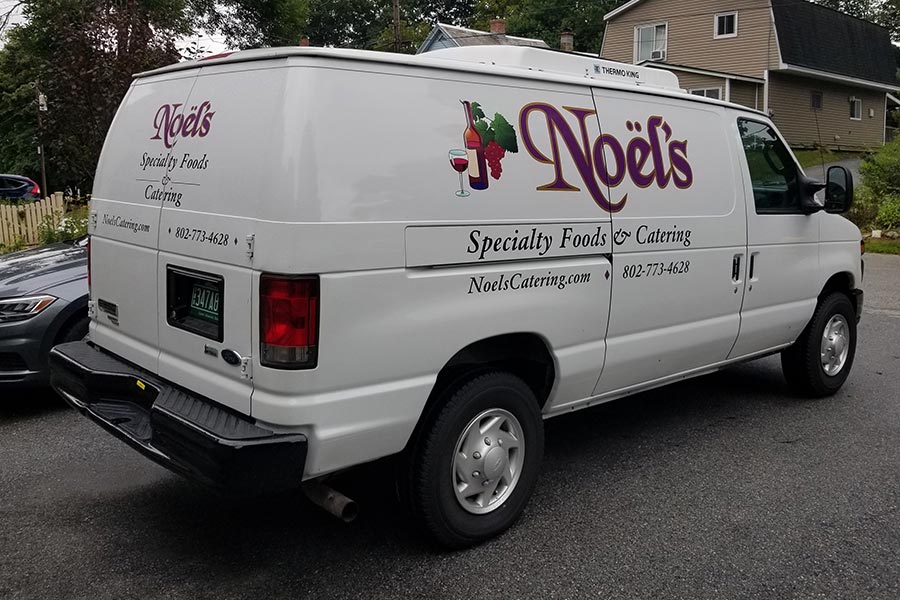 There is not much that Noël's Specialty Foods & Catering cannot do! Please do not hesitate to contact us if you don't happen to see something that you would like or if you'd like more information about our services.